At Wintermere Pointe Animal Hospital, we are your trusted source for an array of pet care services in the Winter Garden, Clermont, Windermere, and the surrounding areas. Dr. Santiago and our team provide quality veterinary care to ensure your pet has a happy and healthy life.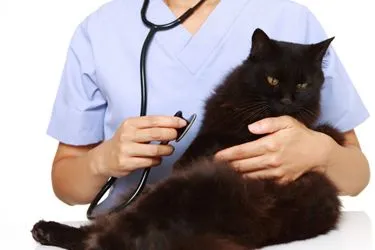 Pet Wellness Is Important
Just like humans, pets grow and change, but at a much quicker rate. You may not notice small behaviors or patterns that could indicate a larger issue. Preventative care and annual checkups help out veterinarian ensure your pet lives a healthy life.
Understanding Pet Wellness Exams
Checkups with our veterinarian in Winter Garden are fairly involved since we want to provide the comprehensive care your pet needs. A review of your pet's medical history will be discussed, along with answering any questions or concerns that you may have. We will also have the opportunity to discuss nutritional and lifestyle habits. Let's look at some of the tests we will perform:
Check weight and stance
Examine the eyes, ears, mouth, fur, and skin
Listen to your pet's heart and lungs
Palpate the abdomen to listen to the internal organs
Annual checkups are also an opportunity to make sure your pet is up to date on his or her vaccinations. Some additional testing may include blood work, fecal testing, and urinalysis. Wellness checks are part of the preventative care your pet should receive to prevent health complications.
Regular Checkups
Dr. Santiago has the training and tools needed to identify potential problems that pet owners may notice. It can be difficult to detect subtle changes and your pet may have underlying issues. Another benefit is saving money from the expense of an unexpected medical bill that could have been avoided by bringing in your pet for a checkup. Cats and dogs need annual visits with a veterinarian.
Older pets or pets with compromised health may need to increase the frequency of their checkups. Many pet owners assume it is alright to skip some appointments after their pet's early years of life, but that is not a good idea. As always, we are here to provide a clear picture of what is best for your pet.
Contact Wintermere Pointe Animal Hospital for a Pet Checkup
If you live in or around Winter Garden, Clermont, or Windermere and it has been a while since your pet's last checkup, contact Dr. Santiago at Wintermere Pointe Animal Hospital. We will provide a comprehensive pet examination to ensure your furry friend is healthy. We can also answer any questions that you may have regarding your pet's health. Call our team today at (407) 554-3422 or reach us through our website by using our online contact form.