Pet Preventative Care
Wintermere Pointe Animal Hospital in Winter Garden, FL, cares about your pet's health through all stages of its life. We are committed to providing ongoing help and support in preventative care. When you bring your pet to the hospital, the first step is getting to know it and determining how we can support and enhance its health.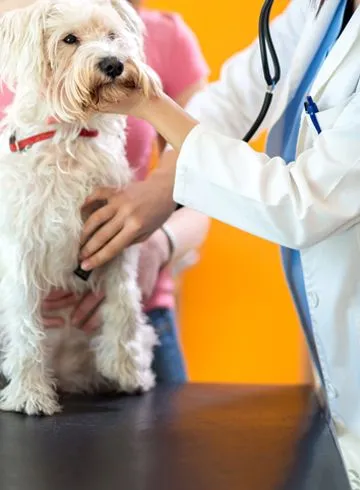 Preventative Care
Working out a plan of ongoing activities to keep your pet healthy, happy, and living life to the fullest is with preventative care. A pet wellness plan of action gives our veterinarian an overview of your pet's health.
During a visit, we'll check all areas of your pet through a comprehensive exam to determine any problems or sites that may become problematic. Our veterinarian will ask you about your pet's diet and recommend changing the type of food your pet eats if necessary.
Your pet will be checked for parasites and signs of parasite activity, such as skin irritations, sores, or live flea or tick activity.
Flea and Tick Prevention
Parasites come in several forms, including tapeworms, fleas, and ticks. These parasites are detrimental to your pet's health. The vet will discuss the types of flea and tick prevention medications available and recommend a treatment plan to eliminate current parasites and keep them away on an ongoing basis.
A flea bite can transmit larvae under the pet's skin, which leads to tapeworms. If not treated, this parasite can cause weight loss and anemia, leading to an emergency.
Fleas cause the ongoing discomfort of itching and scratching, which can be caused by flea allergy dermatitis. In addition, ticks carry various bacteria and diseases that are unhealthy for your pets.
An infected mosquito that bites your pet can lead to heartworm, which can live for 5 to 7 years. When left untreated, the worms will damage your pet's internal organs and eventually be fatal.
Pet Vaccinations
Dogs and cats, puppies, and kittens all need vaccinations to help them stay healthy. When you bring your pet in for the first time during a wellness exam, it will receive its vaccinations. These are administered annually, and your pet must come into our hospital for its yearly check-up and vaccination.
Contact Us
Our staff at Wintermere Pointe Animal Hospital in Winter Garden, FL, is here to serve our pet clients with the best quality care and guidance. Contact us at (407) 554-3422 to schedule an appointment for your pet's annual exam, a general check-up, or parasite prevention.