Common Questions about Pet Dental
Pet dental care is an essential part of keeping your pet healthy. Regular brushing and professional pet cleaning can help prevent gum disease and tooth decay. Wintermere Pointe Animal Hospital in Winter Garden, FL, provides a wide range of pet dental services. Here are some frequently asked questions: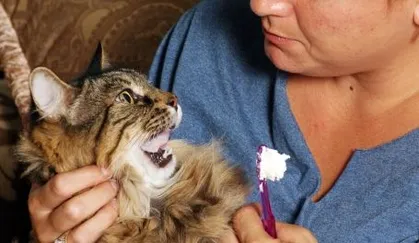 How Often Should My Pet Have a Dental Cleaning?
The American Veterinary Dental Society recommends that all pets have a professional dental cleaning at least once a year. Some pet parents have their pet's teeth cleaned more often, depending on the pet's individual needs.
What Happens during a Professional Dental Cleaning?
During a professional dental cleaning, our veterinarians will examine your pet's mouth, teeth, and clean them using special instruments. We will also take X-rays of your pet's teeth to check for any problems that may not be visible to the naked eye.
What Are the Benefits of Professional Dental Cleaning?
Regular professional pet cleaning can help prevent gum disease, tooth decay, and other oral health problems. Professional dental cleanings can also help remove tartar and plaque buildup on your pet's teeth, leading to bad breath.
What Should I Do if My Pet Has Bad Breath?
If your pet has bad breath, it is essential to have a dental cleaning done as soon as possible. Bad breath can be a sign of gum disease or tooth decay and should be examined by a veterinarian as quickly as possible.
How Can I Prevent Dental Problems in My Pet?
Prevent dental problems in your pet by brushing their teeth regularly with pet-safe toothpaste. You should also bring them to Wintermere Pointe Animal Hospital for regular professional dental cleanings and checkups. The best way to keep your pet's mouth healthy is to prevent dental problems before they start.
Why Is It Important to Have My Pet's Teeth Checked by a Veterinarian?
It's crucial to have your pet's teeth checked by our veterinarian, because dental problems can lead to other health problems. Gum disease, for example, has been linked to heart disease in humans and pets. Regular dental checkups can help catch problems early and improve pet wellness.
How Does Wintermere Pointe Animal Hospital Handle Pet Dental Care?
At Wintermere Pointe Animal Hospital, we take pet dental care seriously. We provide a wide range of pet dental services, from teeth cleaning to oral surgery. We also provide regular dental checkups to help catch problems early.
Contact Our Clinic to Schedule an Appointment with Our Veterinarian
If you have questions about pet dental care or would like to schedule an appointment with our veterinarian, contact our clinic at (407) 554-3422. At Wintermere Pointe Animal Hospital in Winter Garden, FL, we are dedicated to providing the best possible care for your pet's wellness.